PRESTIGIOUS BRITISH HEAVYWEIGHT TITLE BACK ON TERRESTRIAL TV!
SEXTON V FURY ON CHANNEL 5
British Champion Sam Sexton defends against Hughie Fury exclusively live on Channel 5.

Hennessy delivers British Heavyweight Championship back on free-to-air for first time in nearly    seven years.

Domestic heavyweight clash headlines Macron Stadium, Premier Suite, on Saturday 12th May
Hennessy Sports, Infinitum and Channel 5 are proud to announce that the prestigious British Heavyweight Championship* will return to terrestrial TV for the first time in nearly seven years when Champion Sam Sexton defends the title against Challenger Hughie Fury on Saturday 12th May at Bolton's Macron Stadium, Premier Suite, exclusively live on Channel 5.
Promoter Mick Hennessy, returns to the network, to ensure that one of the most revered titles in British sport can once again be viewed by the nation for free.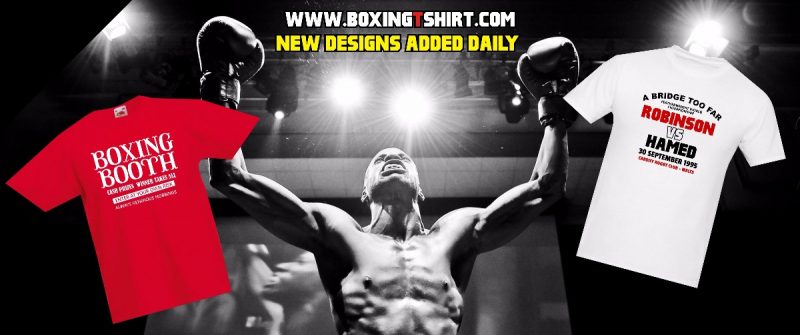 Hughie himself is an alumni of Channel 5, where he commenced his professional career and learnt his trade from World Heavyweight Amateur Champion to World heavyweight title contender.
Now Hennessy returns with a mouthwatering domestic heavyweight clash that will headline an action-packed show which is set to whet the appetite of boxing fans and Channel 5 viewers as they battle it out for the Lord Lonsdale belt.
Sexton v Fury is the latest addition to an exciting line-up of free-to-air sports events in Channel 5's extensive portfolio that currently includes Live Aviva Premiership Rugby matches (as well as a weekly highlights show), Live FIA Formula E, MotoGP and World Rally Championship highlights, weekly football highlights from across the EFL and the Carabao Cup, as well as international cricket highlights from all of the England Men's and Women's team's home fixtures.
Hennessy said, "I'm delighted to bring the historic British Heavyweight Championship back to mainstream, free-to-air, television on Channel 5 where it will be seen by the biggest viewing audience possible due to their considerable reach and exposure. I can't believe that it will be nearly seven years since the British Heavyweight title was last seen on free-to-air in the UK on Channel 5, which we also promoted. We're back with a bang along with our partners Infinitum and thrilled to deliver a great fight for the fans between two proud and fierce warriors in Sam and Hughie and one that will make the whole country sit up and take notice. I'd like to thank Channel 5, Infinitum, Peter Fury and Graham Everett who were involved to make this happen and I can't wait for May 12th."
Caj Sohal, Head of Sport for Channel 5 said, "Live boxing is a key component of our sporting slate and we're committed to delivering the most exciting bouts in the UK. We're delighted to bring the British Heavyweight title to a wider audience and with two terrific heavyweight fighters stepping into the ring, this is a must-see fight for boxing fans."
Sexton caused a massive upset when he travelled to Gary Cornish's Edinburgh fortress last October and won on all three judges' scorecards – despite a late onslaught from Cornish – to claim the vacant title and take it back home to Norwich.
Fearless Sexton now heads into Fury's north-west hotbed to make the first defence of the title and is relishing the opportunity. He said, "I'm really excited to be boxing on a Mick Hennessy and Channel 5 show which is on free-to-air TV. It's a great fight against a young world class opponent, but I believe I have the experience and ability to win and I won't be at all phased going into Hughie's homeland as I've proved in the past with Championship victories in Belfast, twice, and in Edinburgh."
Sexton's trainer Graham Everett, who's developed four British Champions: Jon Thaxton, Liam Walsh, Ryan Walsh and Sexton, added, "There have been a number of offers for Sam, but this is the one he wanted. It's a fantastic opportunity for Team Sexton and a great chance to boost our world ranking. We know that Hughie is a world class fighter and we want meaningful fights which is why Sam wanted to fight him."Fury heads straight back into title action in his first fight following his controversial points decision loss to WBO World Champion Joseph Parker last September and now aims to get back into world title contention.
At the age of just 23, Fury proved that he is a world class fighter and his best years are still ahead of him. The Manchester star is happy to get back into the ring again and aims to claim the British crown. He said, "I'm going to do what I always do and that's perform to my best. I'm very excited to be back and facing Sexton for the British title and believe me I'm on a mission to claim back what should have been rightfully mine, the world title. I am the uncrowned world champion and come May 12 you will see why that is."
Peter Fury, Hughie's father and trainer, added, "We are delighted to be back in action on terrestrial TV in the UK on Channel 5 where Hughie has fought many times, challenging for the British title and delighted that it's in Bolton. Hughie has proven he belongs on the world scene and what better way to have his comeback fight for the British title. Hughie has learned a lot from his controversial WBO World title fight and aims to be right back up there in good fights."
Suzanne Speak, general manager of Bolton Whites Hotel, is thrilled to be hosting the big heavyweight showdown at the venue and said, "Bolton Whites is a unique and versatile venue and we are looking forward to staging the hugely anticipated contest between two renowned heavyweights."
*Subject to BBBofC approval.
BBTV VIDEOS