The British Boxing Board of Control released a statement on Friday confirming that United Kingdom Anti-Doping are now investigating the adverse finding which arose in a Conor Benn VADA test.
The statement reads, "Following the British Boxing Board of Control Limited's decision on 4th October 2022 to prohibit the contest between Chris Eubank Jnr. and Conor Benn that was scheduled to take place on 8th October 2022, the Board is aware that it has been widely reported in the press that an 'A' sample provided by Mr. Benn to the Voluntary Anti-Doping Association tested positive for a prohibited substance.
"UK Anti-Doping (UKAD) has launched an investigation in relation to Mr. Benn and the Board is in communication with UKAD in relation to that investigation. The Board will release further details in relation to this matter, and when appropriate."
The Daily Mail reported last week that trace amounts of the banned substance clomifene had been detected in the A sample of Benn's UKAD test. However, because the BBBofC only recognise UKAD, for whom Benn had tested negative with throughout camp, and because VADA has no authority to hand out suspensions, Benn technically had committed no violation as far as the BBBofC are concerned.
The Board nevertheless proceeded to prohibit the fight with Eubank Jnr on the basis that it was 'not in the interests of boxing'. Matchroom confirmed in a statement of their own last week that they were pursuing legal avenues against the BBBofC because their 'decision to withdraw their sanctioning was procedurally flawed and without due process' i.e. Benn had not broken any rules in the Board's eyes and so they had no jurisdiction to prevent the bout from taking place.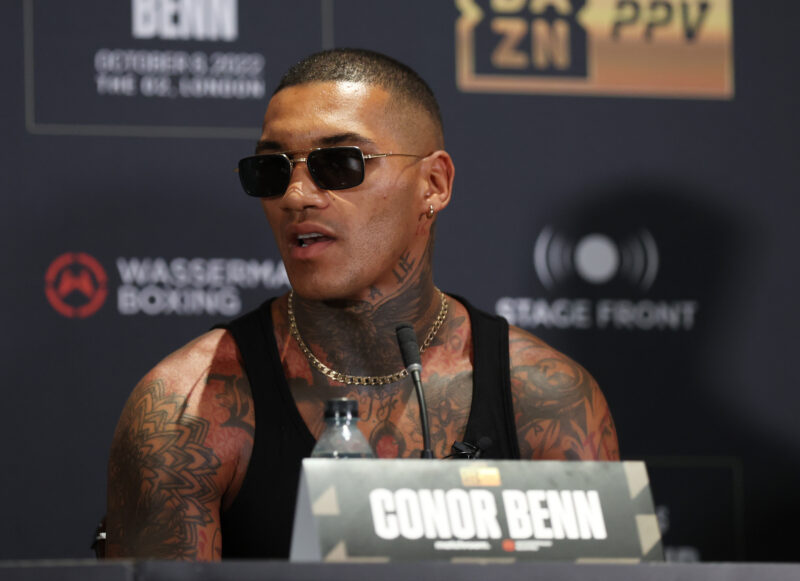 It now appears that both UKAD and VADA are in communication and investigating the adverse finding. Unlike VADA, UKAD do have the authority to hand out bans if they believe a violation of the World Anti-Doping Agency rules have been committed, with any offences carrying a maximum ban of four years.
The situation is very murky and again speaks to boxing's fragmented system which allows for several loopholes and ambiguity to confuse matters. With UKAD and VADA now in communication, it is hoped this could bring about greater cohesion across the multiple drug-testing agencies involved in the sport to ensure doping violations are caught and punished when they arise.
It should also be noted that Benn is not confirmed to have committed an offence at this stage and that the twenty-six-year-old should now be left as he looks to begin the process of attempting to clear his name.