Dennis Hobson has hailed the recent development that has seen the British Broadcasting Corporation (BBC) making a welcome return to showcasing professional boxing.
Hobson and partners Steve Crump and Stephen Vaughan's Fight Academy and Fightzone card in Wolverhampton this Friday (March 10) will be shown live on the BBC's digital platforms on BBC iPlayer and the BBC Sport app and website … and the show is a great one for the channel to be kicking off with.
The Midlands card, in association with Black Country Boxing (BCB), is a stacked affair topped by Portsmouth's Joel Mcintyre defending his English light heavyweight title against Staffordshire's Ricky Summers. Also on the bill are two trailblazers of the women's fight game, with former WBO and IBO world super-welterweight champion Hannah Rankin, and reigning EBU welterweight champ Kirstie Bavington also appearing.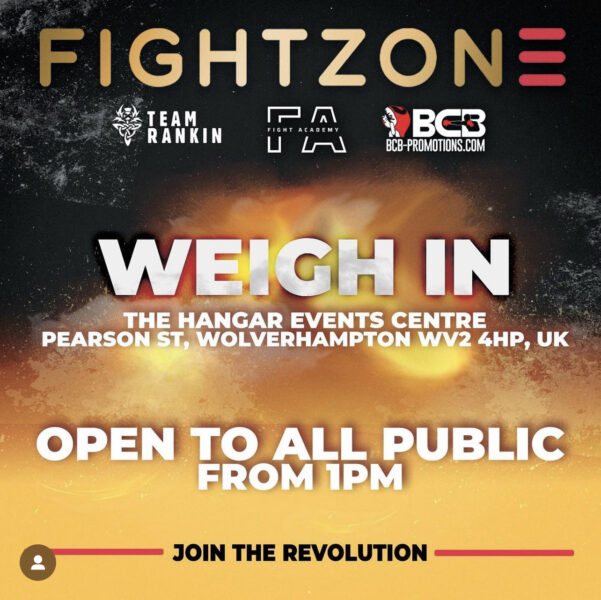 History-maker Rankin – Scotland's first ever female pro fighter – takes on America's Logan Holler as she plots a path back into world title territory. While Bavington will be hoping to add more silverware to her collection, and move up the world rankings, when she faces Canada's Kandi Wyatt for the WBA Intercontinental belt.
"This is fantastic news," said promoter Hobson, who has been involved in boxing at the highest level and has been pivotal to the careers of former world champions Ricky Hatton, Clinton Woods, David Haye and Jamie McDonnell.
"I'm absolutely delighted that the BBC have committed to airing this show on Friday, and hopefully it will be the first of many. The card is a good one with an English Title in contention, and these belts often produce the most exciting fights, sometimes even more than world title fights!"
"Hannah and Kirstie are both leading the way in British and world boxing," said Crump, "and they are incredible role models for any young women who might want to get into the sport. I'm so pleased that the BBC have decided to shine a spotlight on them, and the broadcasting of Friday's show is fantastic news for British boxing fans."
Look out for BBTV's very own Aky Karim who will be the MC on the night calling the action! 🙂
#bbc #bbcboxing